Ministers
Bryan Brown – Youth Minister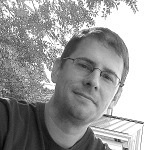 bryan@friendlyave.org
Bryan is the youth minister here at Friendly Avenue, and works primarily with our 6th-12th grade students. In addition to coordinating the educational and programing aspects of our youth ministry, he oversees our summer youth ministry intern program. Bryan also shares his abilities in graphic design to assist the church in some of its design needs.
Started attending Friendly in 1996
Joined the Friendly staff in 2004
B.A. in Graphic Design, University of South Carolina
Currently working to complete his Master's in Christian Ministry from Harding Graduate School
---
Christopher Chaffin – Music, Children and Administration Minister

chris@friendlyave.org
Chris is the Music, Children and Administrative Minister at Friendly Avenue. His responsibilities as Music Minister include preparing and leading worship services, working with the praise team, technology, video filming and editing, and writing and arranging music, Chris is a published composer and arranger (BMI, ASCAP, Capitol CMG), and many of his new arrangements and compositions are sung here at Friendly first.
As Children's Minister he helps empower parents to reach the spiritual goals they have for children, birth through 4th grade, through volunteers, lessons, activities, and special events. He oversees child safety, Vacation Bible School, Fall Festival, Upgrade, Family Fun Day and many more events throughout the year.
Chris's administrative duties include webmaster, multimedia streaming, our network infrastructure and technical support, business contracts, process improvements and all church communication.
Worship Leader since 1987
Joined the Friendly staff in 2010
B.A. Music Education (Vocal/Instrumental), Lipscomb Univ. 1991,
Music composer/arranger: A View of Worship
Former employee at Dell Computer Corp, General Motors, and Lipscomb Campus Schools
---
Willie Costa – Spanish Language Minister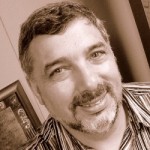 willie@friendlyave.org
Willie is our Hispanic Minister. He coordinates our church's efforts to reach out into the Spanish- language community in Guilford County. In addition to his outreach efforts, Willie also preaches for the weekly Spanish-language service, and he works to build community among the Hispanic group at Friendly. Willie grew up in Uruguay, South America, and moved to the United States in 1987.
Joined the Friendly staff in 2002
B.A. in Bible and Missions, Abilene Christian University
Helped start the Hispanic ministry in Forsyth County
---
Jason Noble – Preaching Minister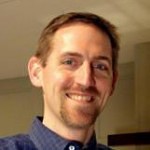 jason@friendlyave.org
Dr. Jason Noble is the Preaching Minister at Friendly Avenue. In addition to preaching and teaching, Jason works closely with the elders, staff and other church leaders to help carry out Friendly's mission to become a transformed people as we worship God, study His word and serve church and our community. As part of this work, Jason provides direct leadership for adult education, congregational care and community outreach. Jason is married to Dr. Erica Noble, and together, they have four children. Erica and Jason consider themselves partners in life, family and ministry. They have served churches in Texas and North Carolina since 1999.
Jason joined the Friendly Avenue staff in 2006
B.A. Christian Ministry from Abilene Christian University, 1999
Masters of Arts in Christian Ministry, Abilene Christian University, 2001
Doctorate of Ministry in Preaching and Church Leadership, Carolina Graduate School of Divinity, 2016
Jason is also the author of the following books and resources:
Wronged and Wounded: What Now? Choosing Forgiveness in a World of Other Options, 2013
How Big is a Crumb: And Other Poems for Grieving Well, 2014
A Kingdom Like No Other: A Story for the Hope of New Life, 2014
Free in Christ: Galatians Teaching Preparation Workbook, 2015
Preaching Repentance: Luke's Compelling Vision of the New Life in Christ, 2016
Staff
Secretary – Debbie Gilbert

debbie@friendlyave.org
She is affectionately known as the church mom. She answers the phone, helps with the food pantry, and takes care of numerous administrative tasks. She is the person who can help you find what you are looking for, answer your question or get what you need printed.
Started attending Friendly in 1986
Joined the Friendly staff in 1995
Over 20 years of experience serving churches in three states
---
Custodian – Tammy Kuneff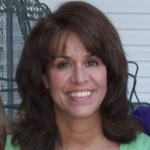 Tammy has been in charge of custodial services at Friendly for many years, and always makes sure the building is clean and inviting. Tammy is married to Terry, one of our elders.