Turn the Lights On (Matthew 5:13-16)
Dr. Jason Noble, October 1, 2017
Part of the
The Sermon on the Mount
series, preached at a
English Sermons
service
Jason Noble continues his Sermon on the Mount series with "Turn the Lights On".
About Dr. Jason Noble:
Jason Noble – Preaching Minister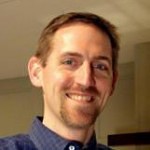 [email protected]
Dr. Jason Noble is the Preaching Minister at Friendly Avenue. In addition to preaching and teaching, Jason works closely with the elders, staff and other church leaders to help carry out Friendly's mission to become a transformed people as we worship God, study His word and serve church and our community. As part of this work, Jason provides direct leadership for adult education, congregational care and community outreach. Jason is married to Dr. Erica Noble, and together, they have four children. Erica and Jason consider themselves partners in life, family and ministry. They have served churches in Texas and North Carolina since 1999.
Jason joined the Friendly Avenue staff in 2006
B.A. Christian Ministry from Abilene Christian University, 1999
Masters of Arts in Christian Ministry, Abilene Christian University, 2001
Doctorate of Ministry in Preaching and Church Leadership, Carolina Graduate School of Divinity, 2016
Jason is also the author of the following books and resources:
Wronged and Wounded: What Now? Choosing Forgiveness in a World of Other Options, 2013
How Big is a Crumb: And Other Poems for Grieving Well, 2014
A Kingdom Like No Other: A Story for the Hope of New Life, 2014
Free in Christ: Galatians Teaching Preparation Workbook, 2015
Preaching Repentance: Luke's Compelling Vision of the New Life in Christ, 2016
Matthew 5:13-16
13 "You are the salt of the earth, but if salt has lost its taste, how shall its saltiness be restored? It is no longer good for anything except to be thrown out and trampled under people's feet.
14 "You are the light of the world. A city set on a hill cannot be hidden. 15 Nor do people light a lamp and put it under a basket, but on a stand, and it gives light to all in the house. 16 In the same way, let your light shine before others, so that they may see your good works and give glory to your Father who is in heaven. (