What is Caring by Sharing?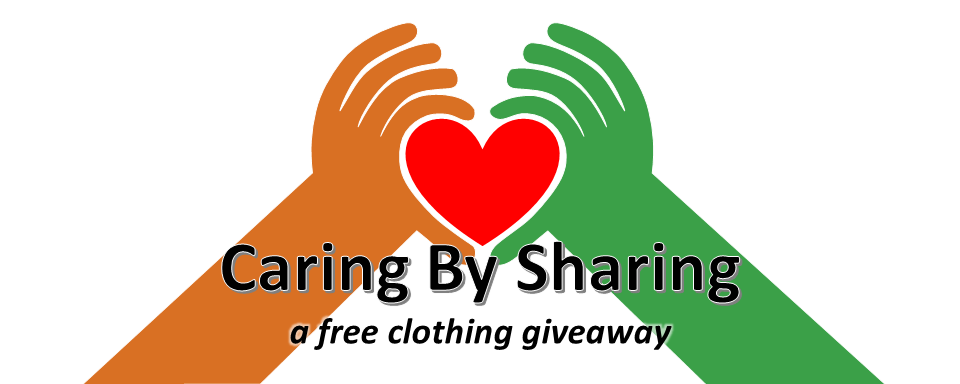 Friendly Ave. Church of Christ began the Caring By Sharing Clothing Giveaway in 2012.  Knowing that some members of our community had been hard hit by the recent downturn of the economy, we looked to provide assistance to men, women, and children with one of their most basic needs – clothing.
Not know quite what to expect from our first year's event, we were blessed by its immediate success.  We helped 691 individuals, which represented 401 families, with free clothing.  We gave free childcare to 126 children so that their parents could shop.  The greatest statistic was that 86 people indicated that they'd like to learn more about Jesus.
To benefit from the giveaway is easy.  JUST SHOW UP!  There is no screening process.  We will ask that you complete a registration form so that we'll know how many people/families we help.
The event is usually scheduled for the third Saturday in August each year.  Registration opens around 7:15 am.  There is NO pre-registration.  Once you've registered, you'll be given 2 shopping bags per family member, with a maximum of 8 bags per family.  Shopping begins at 8:00am and each group will be given 25 minutes to shop.  At 1pm, everyone who is interested, will be able to re-enter the shopping area and take as much clothing as you like.
It is our hope that the Caring By Sharing Clothing Giveaway will continue to be an annual event which the entire community will become involved.  For additional information please Email us.
How Can I Help?
Pray that we will be able to help as many people as possible on the day of the event, and that they will see and feel God's love through us.
Donate clothing (includes any type of clothing in good condition for men, women and children, including coats, hats, scarves, ties, shoes, purses, etc., for all seasons)
Donate solid color collared shirts in children's sizes.  Donations may also be provided via cash or checks to go towards purchasing shirts.
Volunteer for the day of the event – help needed in many areas such as helping the shoppers find clothing, assisting with child care, security, to name a few.  Complimentary breakfast will be provided for all volunteers.
Tricia Parker, CBS Coordinator
What Else Do We Collect?
In addition to clothing, we have several other ways you can help us.
Clothing Racks – If you have a clothing rack/s we can borrow for the event, please let us know.  We need as many as we can get starting the Monday prior to the event.  We're happy to pick them up, just click on the email link below and let me know.
Shopping Bags – We need LOTS of paper or plastic shopping bags.  These should NOT be the plastic grocery bags as they are too small.  Plastic retail shopping bags are perfect, as are paper grocery bags.
Frequently Asked Questions